Suitable from 6+ Months
Give your bub something to smile about with this powerful punch of fruit combined with four ancient super grains: organic amaranth, flaxseed, brown rice and millet. Banana and apricot create a natural sweetness, while gluten-free amaranth provides a toasty flavour in this delicious ready-to-eat porridge that's perfect for crazy days and lazy days.
With Certifications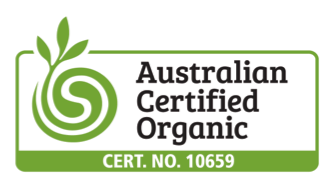 Did you know?
This product is Halal certified.
Description:
Store in the pantry. Serve at room temperature, chilled or warm by standing pouch in hot water. Do not microwave pouch. Shake and squeeze into a bowl or spoon. Always check the temperature before serving. Once open, reseal and keep refrigerated for up to 48 hours.
Bubs organic premium baby meals are bursting with certified organic ingredients to nourish your little one. No nasties. No GMOs. No artificial flavours or preservatives.
Not recommended for infants under 6 months. Do not use this product if the pouch appears unusually inflated with air. Keep cap out of reach of small children.
Ingredients: 100%Organic Banana55%Organic Power Porridge (Water, Organic Millet, Organic Brown Rice, Organic Flaxseed, Organic Amaranth)30%Organic Apple10%Organic Apricot5%Vitamin C< 1%