Suitable from 6+ Months
We've blended yummy and wholesome organic farm vegetables with rice congee to create a super pouch of deliciousness for your little one. Bubs Organic Super Vegetable Rice Congee is a creamy porridge enriched with nutritious vegetables to create a meal that encourages great digestion and healthy development for growing bubs.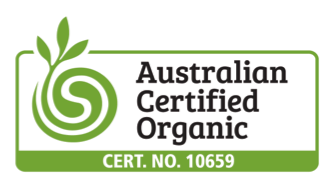 Did you know?
This product is Halal certified
Description
Store in the pantry. Serve at room temperature, chilled or warm by standing pouch in hot water. Do not microwave pouch. Shake and squeeze into a bowl or spoon. Always check the temperature before serving. Once open, reseal and keep refrigerated for up to 48 hours.
Bubs organic premium baby meals are bursting with certified organic ingredients to nourish your little one. No nasties. No GMOs. No artificial flavours or preservatives.
Not recommended for infants under 6 months. Do not use this product if the pouch appears unusually inflated with air. Keep cap out of reach of small children.
Ingredients: 100%Organic Rice Congee (Water, Organic Brown Rice, Organic White Rice)68%Organic Pumpkin18%Organic Carrot10%Organic Spinach4%Vitamin C< 1%